We're Taking a Flyer on This Energy Company. Here's Why
6 min read.
Quote of the day
Superior investment results can only stem from a better-than-average ability to figure out when risk-taking will end in gain and when it will end in loss.

There is no alternative.

-Howard Marks
This quote seems timely.
---
Stocks to Watch
Oil field service companies have been crushed. But one company might be worth taking a flyer on🤑
Oil field service companies provide products and services, like drilling wells, for oil and gas companies.
The three largest by revenue are Schlumberger ($SLB), Haliburton ($HAL), and Baker Hughes ($BKR).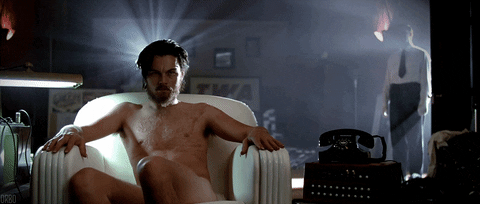 Fun fact: Baker Hughes was founded in 1908 as Hughes Tool Company by Walter Sharp and Howard Hughes Sr., father of his famous son, Howard Hughes Jr — who was portrayed in "The Aviator" by Leonardo Decaprio☝
COVID-19 has sapped demand for oil. And these companies have felt the pain, along with the rest of the energy sector, as drilling for existing and new wells have ground to a halt.
When looking at distressed industries, the first question we ask is: What's the probability they survive? While we won't know for sure, we can make reasonable guesses.
Key balance sheet metrics
Debt/Equity ratio-It measures the degree to which a company finances its operations through debt vs. equity. The higher the ratio or percentage, the more debt a company uses to fund its operations and investments.

EBITDA-CapEx/Interest expense-Measures how much room a company has to cover its interest expense after accounting for capital expenditures (CapEx). The higher the number, the better.

Net debt/EBITDA-Measures the ability of a company to paid off its debt. The lower the number, the better.
*Data from Q1 2020
Profitability metrics
*Data is trailing twelve months (TTM)

At a high level, two things stand out:
These don't appear to be great businesses. At least in this part of the cycle.

Baker Hughes seems to be in the best financial shape. And its stock price agrees. Its stock has fallen (47%) compared to Schlumberger (59%) and Haliburton (63%).
What's their chart telling us?
Baker Hughes ($BKR)
Since Baker Hughes is the healthiest of the bunch (we think😬), we'll focus on them.
Supply and demand
Buyers stepped up around the 12 dollar level, as they have many times in the past. (see chart above)

The last two rallies, in 2012 and 2016, have come within four dollars of the previous peak's high. A similar rally would put the stock price near $44, a gain of ~227% from the current price of $13.42.
Possible outcomes (CAGR)
*Beginning value: Friday's (4/24) closing price.
**Ending value: Four dollars from the previous peak's high at $48. (see below for more details)
Assuming they don't go bankrupt, the Reward/Risk is compelling.
Even if the stock only rallies to $28, the R/R profile is still attractive👇
*Ending value ($28): A 50% retracement from the last peak (Nov. 2016 at $48) to the recent bottom (March 2020 at $9).
We put the initial period at two years because the previous trough-to-peak rallies happened in under two years.
👉Additional information: Baker Hughes 2020 investor overview (HIGHLY RECOMMENDED), 2019 annual report, First quarter 2020 results.
What we're looking for
We're looking for the demand zone between $8 and 12 dollars to hold. And eventually for the stock to recover some lost ground. Our first target is $28, followed by $44.

The outlook for this industry is highly uncertain. That's great! We love uncertainty. Because there is a chance to be right or wrong in a big way. And we can limit our downside by using stops and taking smaller positions. If you get involved in these names, be prepared for extreme volatility and the possibility that some of them might not survive.

We have limit orders in for Baker Hughes ($BKR) at 12 dollars.
---
News and Notes
From the article:
Facebook Inc.'s $5.7 billion tie-up with an Indian mobile leader could create a new kind of animal in the world's biggest untapped digital market: a social media behemoth wedded to a mobile infrastructure titan—both coveting e-commerce.
Also,
Forrester Research Inc. projects Indian e-commerce sales to more than double to $68.4 billion by 2022, from $26.9 billion in 2018. Roughly half of India's 1.3 billion have yet to get online, but they are expected to start transacting online when they do.
*****
Comment: I've heard this a lot recently:
Me: That's a cool product, where did you buy it?

Them: Instagram.

Me: Really? You buy stuff off Instagram?

Them: Yep👍
Facebook plans to not only make products available on Instagram but all their platforms, including WhatsApp and Messenger.
Here's what Asher Rapkin, director of global business marketing for Messenger and emerging platforms at Facebook, said during a panel discussion:
As we look to the future, we think, in particular, a lot of what we're going to be doing is enabling every possible surface that we can to be completely shoppable and to leverage all of our infrastructure to drive conversions.
Whoa! Every possible surface? Facebook has 1.62 billion daily active users (DAU), Instagram has 500 million+ DAU, and WhatsApp has 450 million DAU.
That's a large surface. And it's something to watch going forward.
A couple of questions:
What's the likelihood Instagram/Facebook is Amazon circa 2006 when Amazon launched its FBA (fulfilled by Amazon) program?

Amazon's marketplace had $277 billion of Gross Merchandise Volume (GMV) in 2018. Could Instagram/Facebook get close to that in a decade?

What's the ceiling on Facebook's stock if Instagram/Facebook becomes the #2 player in e-commerce behind Amazon. Or god forbid, passes them😲
Sounds crazy. I know. But in our view, it's not just possible, but probable that Instagram, Facebook, and its other platforms become an eCommerce powerhouse over the next decade.
And we're pretty sure that potential outcome is not in baked in the stock price. We'll see…
Want to dig deeper?
Here's a great thread about Facebook's new partner.
1/n… Yesterday, $FB bought a 9.99% stake in Jio Platforms for $5.7Bn, a subsidiary of Reliance Industries Limited (RIL). The market gets it, and the FB stock soared by 8% on the news…
2/n… What does Reliance Industries do, and who is Mukesh Ambani? RIL is run by Mr. Mukesh Ambani, the son of one of the greatest entrepreneurs to have ever walked on this planet, the late Mr. Dhirubhai Ambani…
3/n... Dhirubhai was a self-made billionaire whose story would make you think that Slumdog Millionaire had it very easy…
There's twenty-seven more. You can read them all here.
---
From the article:
One of the top electronic trading firms at the New York Stock Exchange plans to launch a new online marketplace where investors can buy and sell shares of private companies.
Also,
The Securities and Exchange Commission is moving to relax the rules that prevent most individual investors from buying private securities. Under current regulations, such deals are typically limited to accredited investors—people who meet certain wealth criteria, like having a net worth of more than $1 million, excluding one's home, or an annual income above $200,000.
*****
Comment: This is a good thing. However, its success will depend on their ability to attract high-quality companies.
---
A Good Rewatchable
Economists, investors, and analysts are all speculating on what the world will look like over the next few years. And the truth is — no one knows.
But having a basic understanding of how the economy works is a must. I rewatched Ray Dalio's, "How the Economic Machine Works," and came away refreshed and informed.
If you have time, check it out.
---
Thanks for reading today's post. If you're not a paying subscriber, what on earth are you waiting for🤨
If you're in the mood…
Nothing in this article is investment advice. It's for informational purposes only. Don't be lazy. Do your own research.